You can customize your account by
changing the main settings (account & company information),
customizing the e-mail your clients receive when you send them an invoice, quote or invoice reminder,
uploading a company logo,
choosing an invoice template.
Follow the steps below and you will have a fully customized account in just a few minutes.
To change your main settings:
1. Go to the Settings page and then Main Settings.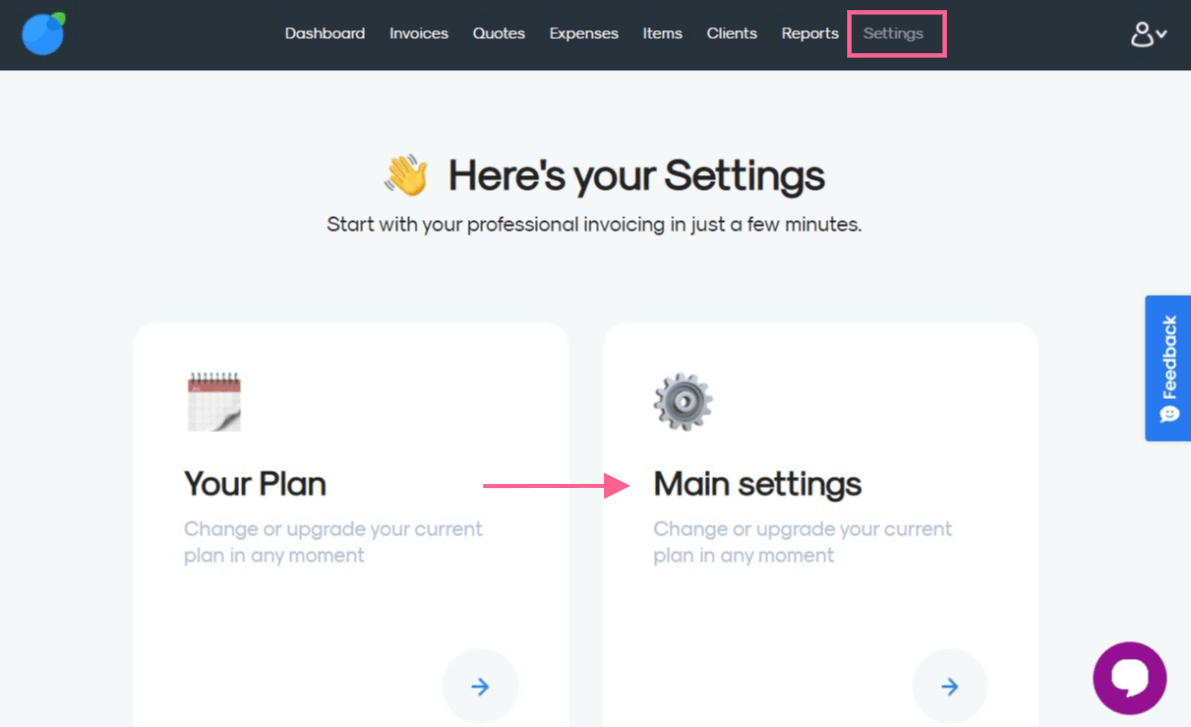 2. Go to the Company information tab.
3. Change any information you want to and click on the blue Save button.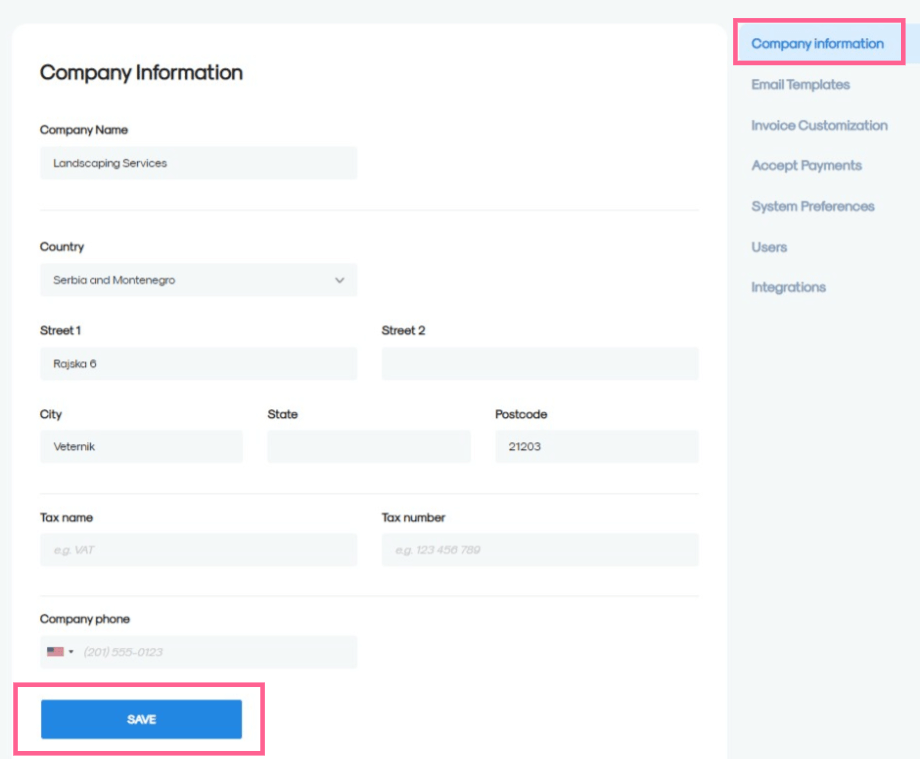 4. Go to the System preferences tab.
5. Make the necessary changes and click on the blue Save button.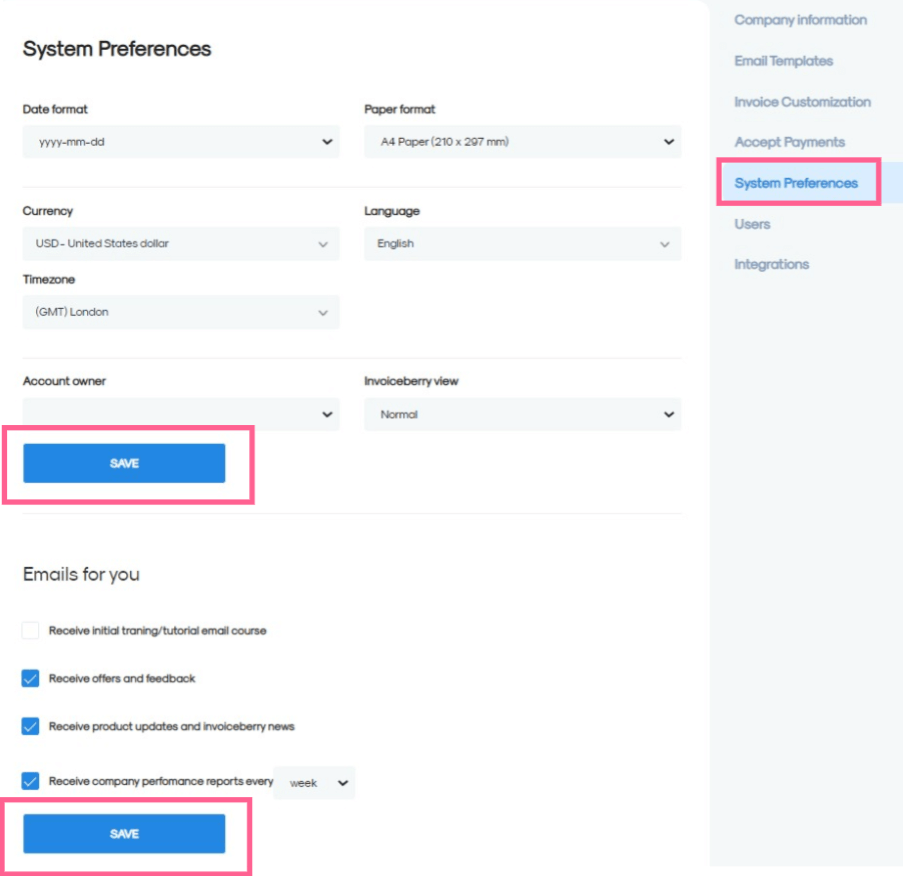 To customize the email your clients receive:
1. Go to the Email Templates tab.
2. Customize the email text for new invoices, new quotes, invoice reminders, payment received messages or new credit notes. Here you also have an option to choose which information you'd like included in the emails:
Insert Email Variable
Invoice Number
Total Amount
Outstanding Amount
Client Company
Client First Name
Client Last Name
Don't forget to click on the blue Save button!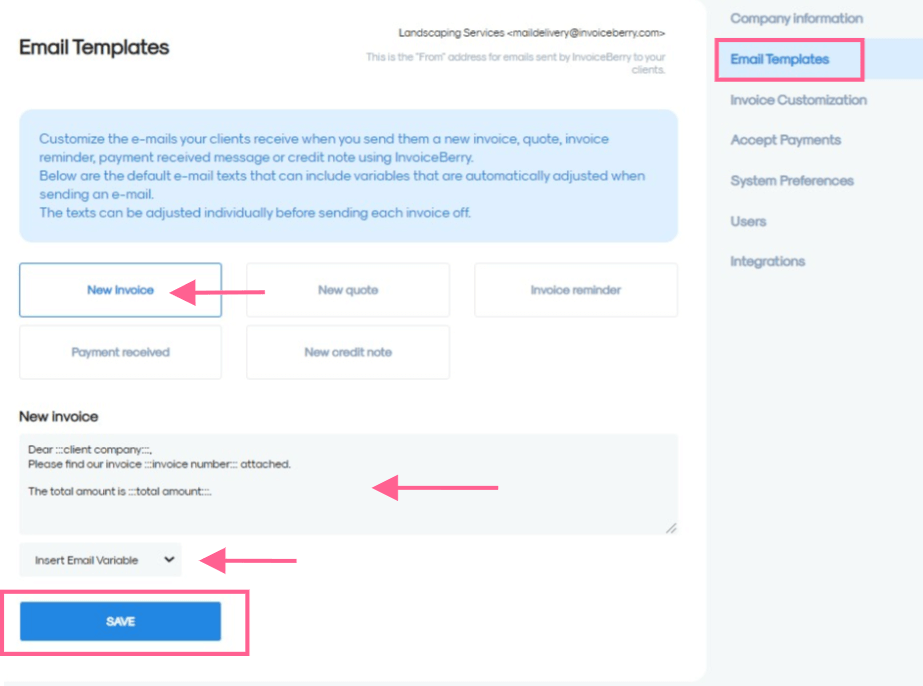 To upload a company logo:
1. Go to the Invoice Customization tab.
2. Add your company logo.
To choose an invoice template:
1. Choose any one of our invoice templates.
2. Add any invoice, quote or credit note titles.