1. Go to the Invoices page.
2. Click on the magnifying glass and type in the client name, invoice number, invoice total or the date
3. The search results will appear automatically as you type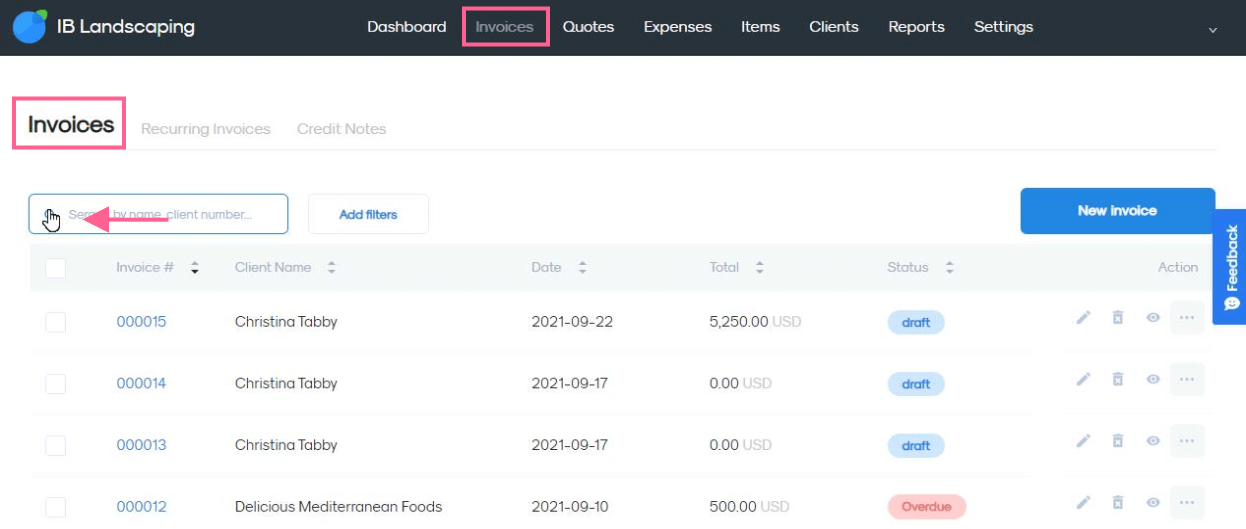 Tip: If you want to perform a more advanced search, read here about our advanced search function.