1. Go to the Invoices page.
2. Click on the Add Filters next to the quick search bar.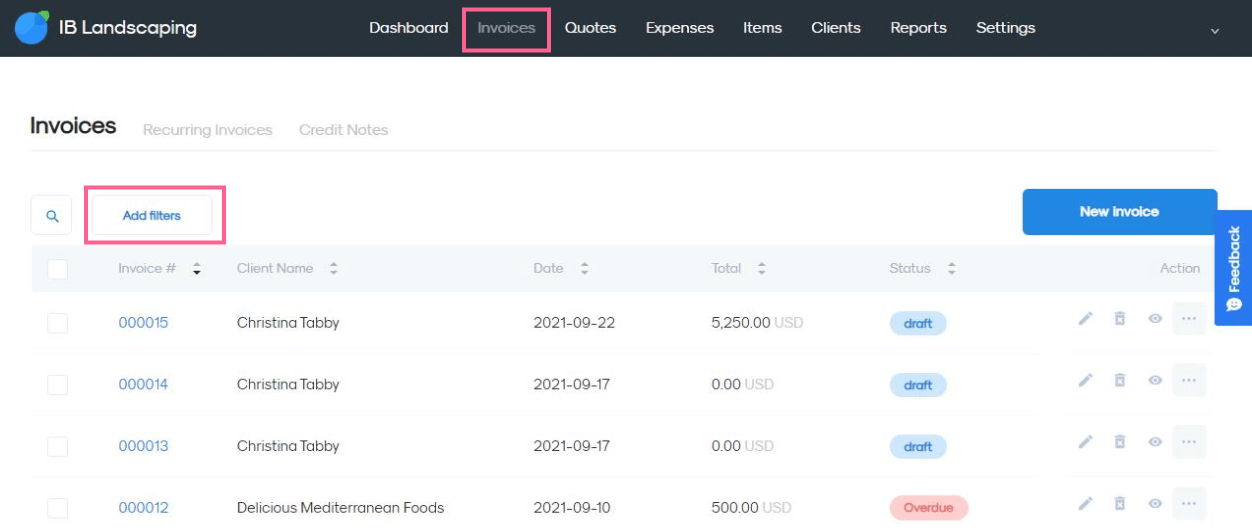 3. When the advanced Search Invoice window opens, type in your search criteria - For example, the invoice number, client name, item name, item description, notes, status, date range or invoice total.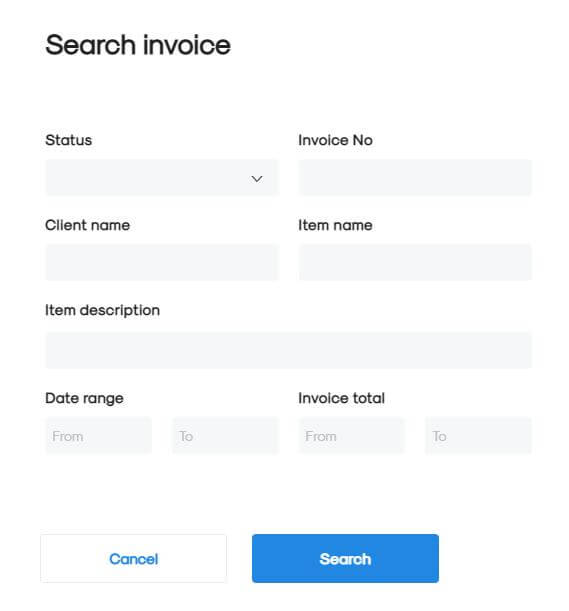 4. Click on the blue Search button to see all the search results.