1. Go to the Invoices page.
2. Scroll down to the bottom of the page and click on the Deleted option.

3. Choose the invoice that you'd like to restore and click on the blue Restore Invoice icon on the right.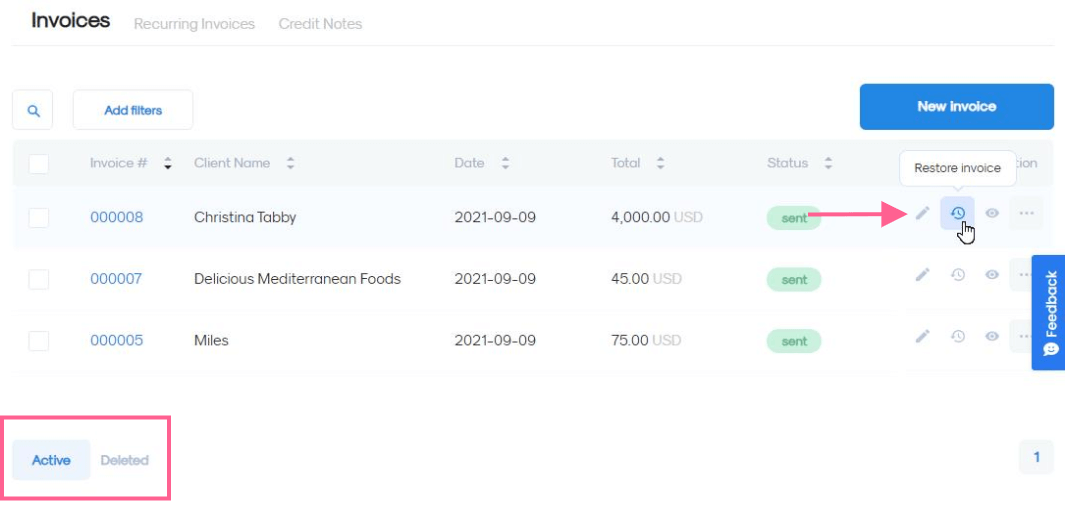 4. Click on the blue Restore button to restore your invoice.