1. Go to the Clients page.
2. Select the client and click on the Edit Client button.

3. Go to the Client Contact section and click on Add additional contact.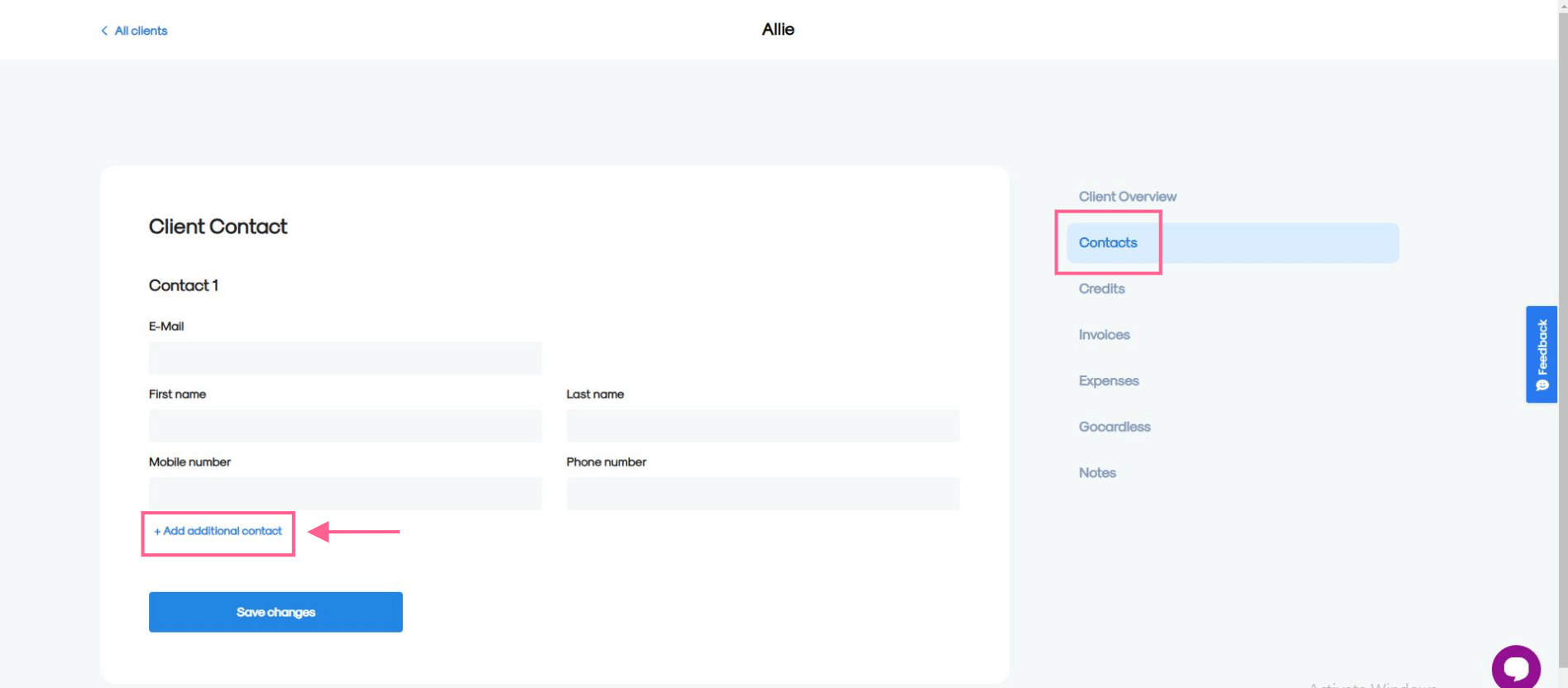 4. Add information about the person you wish to send an invoice to.
5. Click on the blue Save changes button.

Tip: You can add as many people as you wish