1. Go to the Settings page, then click on Your Plan.
2. Next, upgrade to our Ultra plan.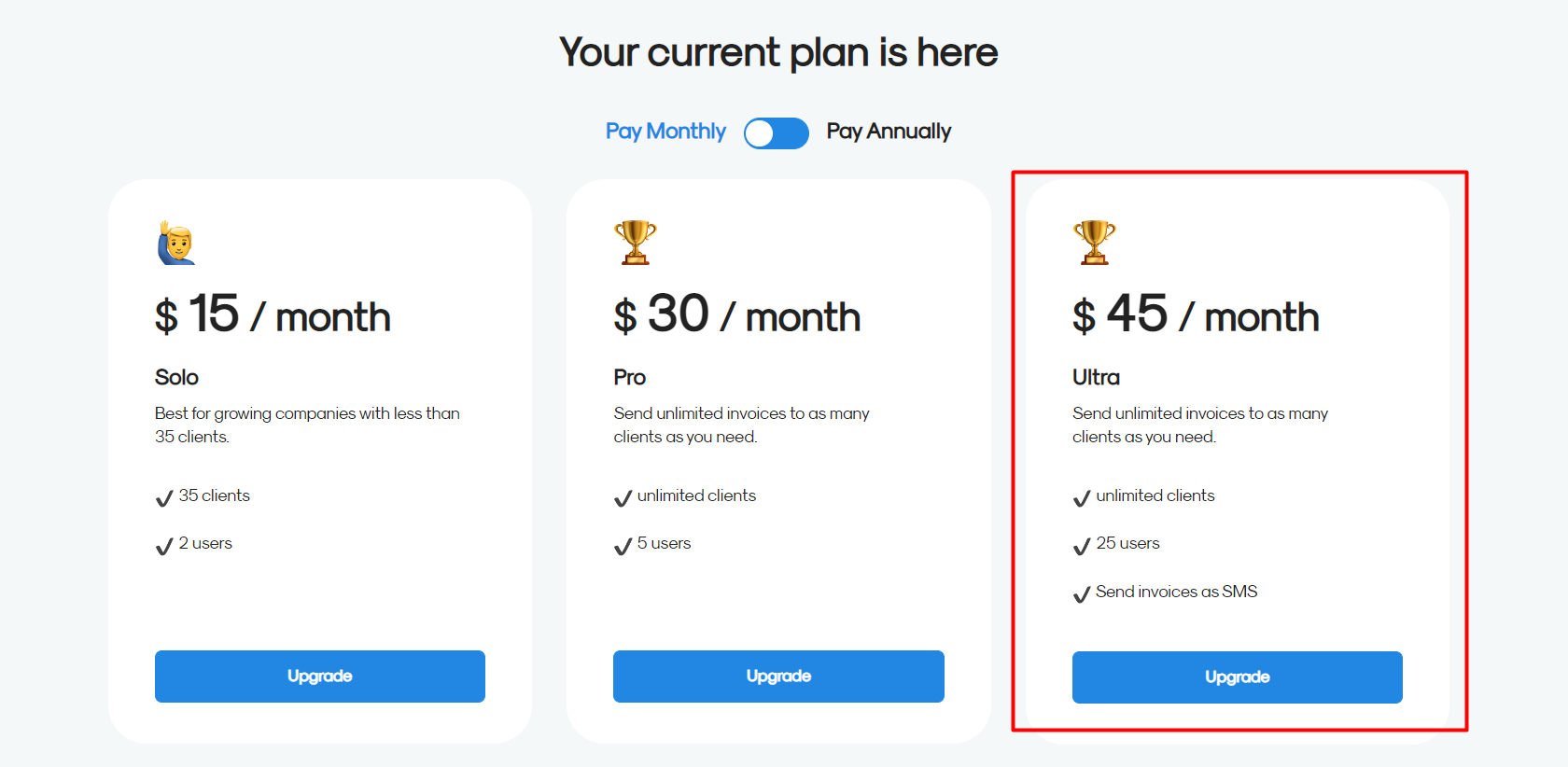 3. Enter your card details here and click on "Upgrade Now".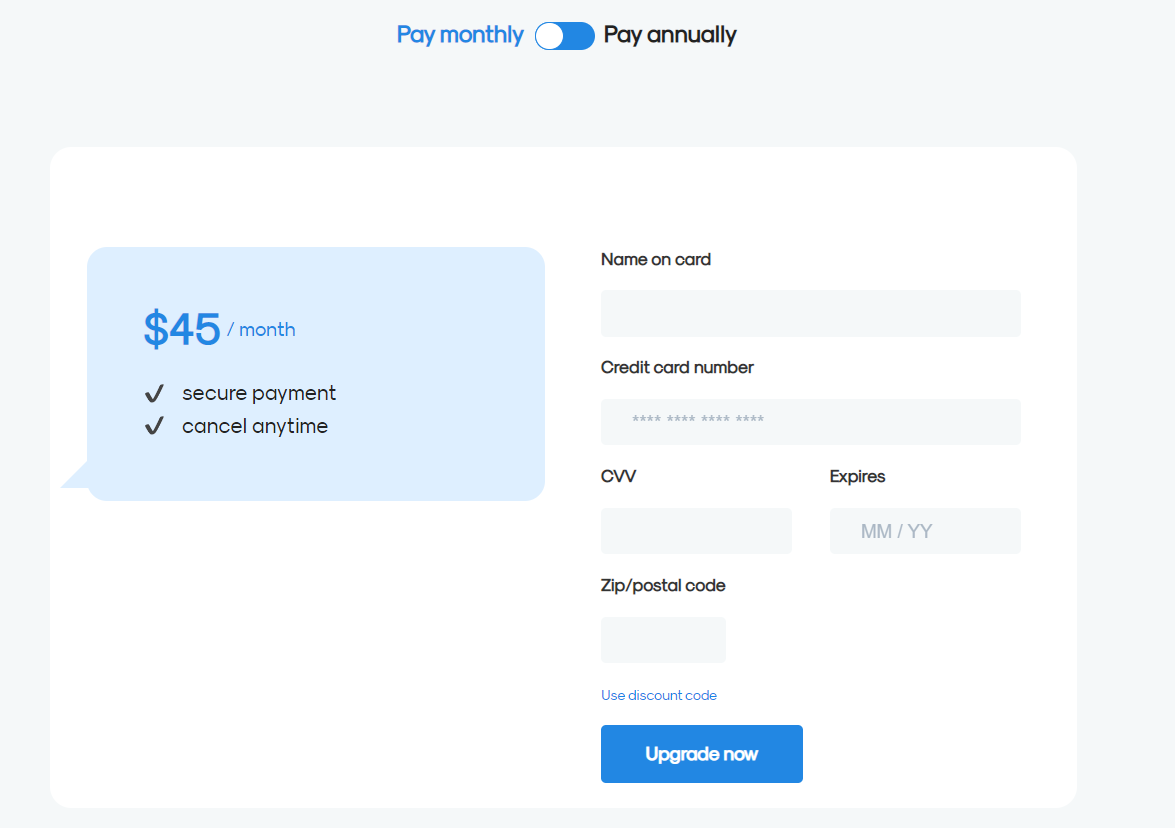 Congratulations! Now you can start sending invoices to your clients via SMS/text messages.
Note: You receive 50 SMS credits per month.