1. Go to the Settings page, then Main Setting.
2. Choose Accept Payments tab.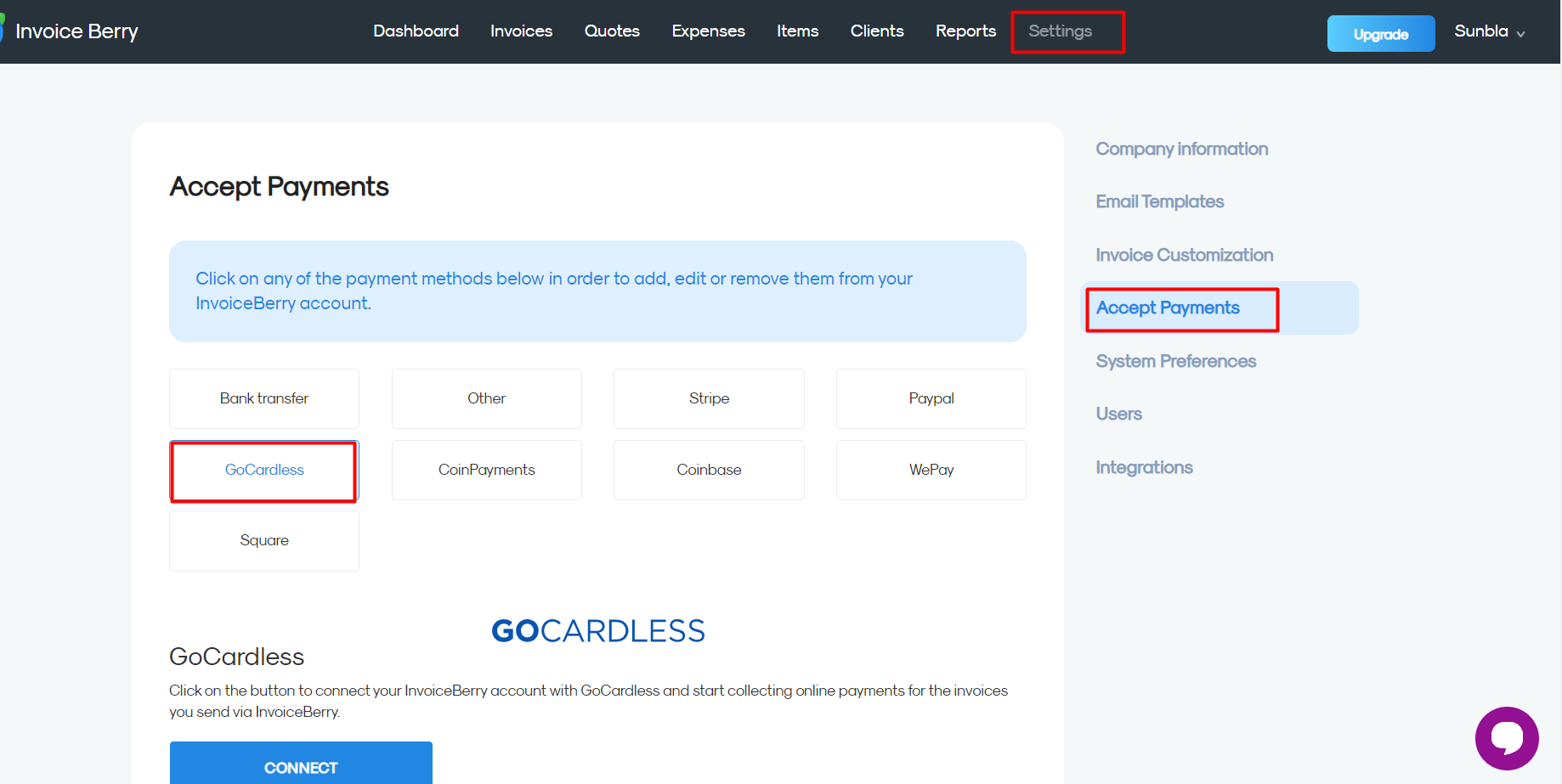 3. Find GoCardless and click on the Connect button.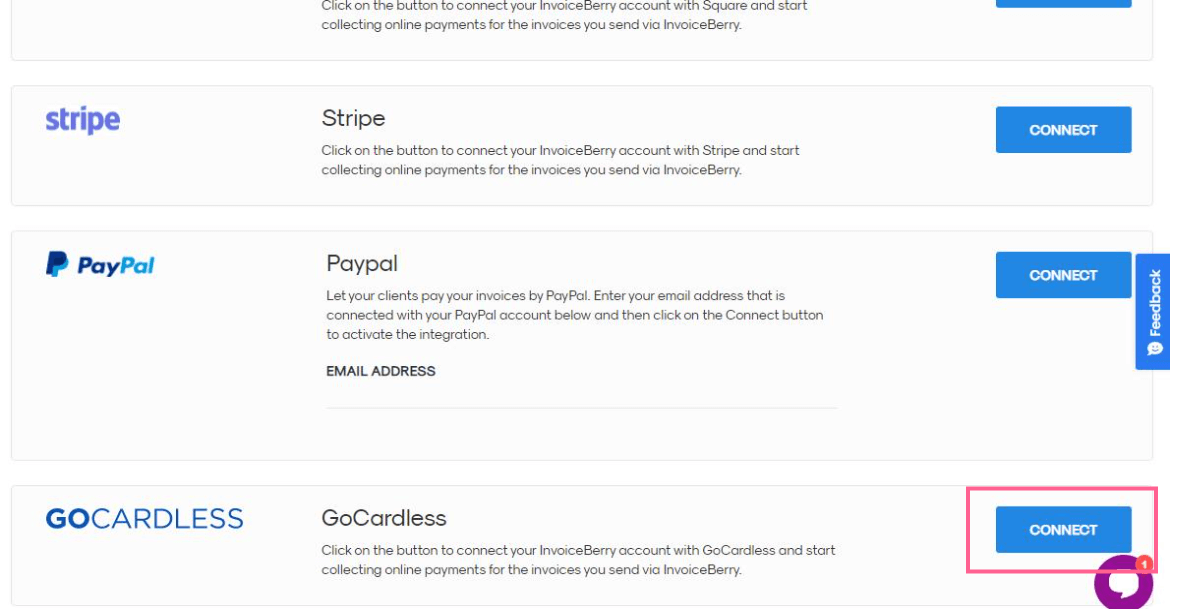 4. Fill out the form to create a GoCardless account or click on Sign in (at the bottom) to log into GoCardless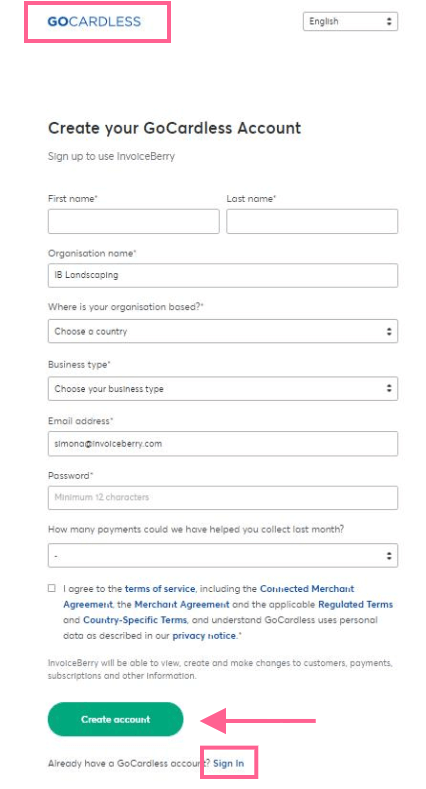 5. Click on the Create Account button to connect your InvoiceBerry account with GoCardless.
Congratulations! Your InvoiceBerry account is now connected with GoCardless.
7. Tick the GoCardless box when you create a new invoice.