1. Go to the Invoices page and click on the blue New Invoice button.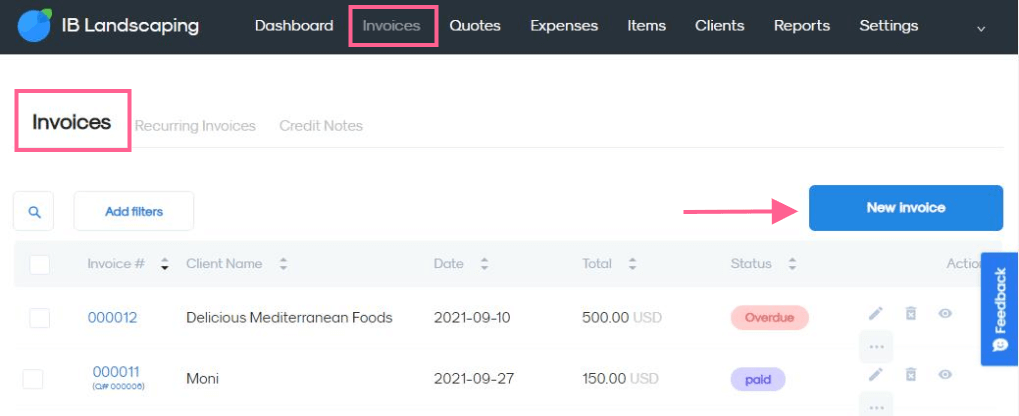 2. By clicking on the date next to the Due Date heading, you'll be able to choose from: On Date of Issue, After X Days or Custom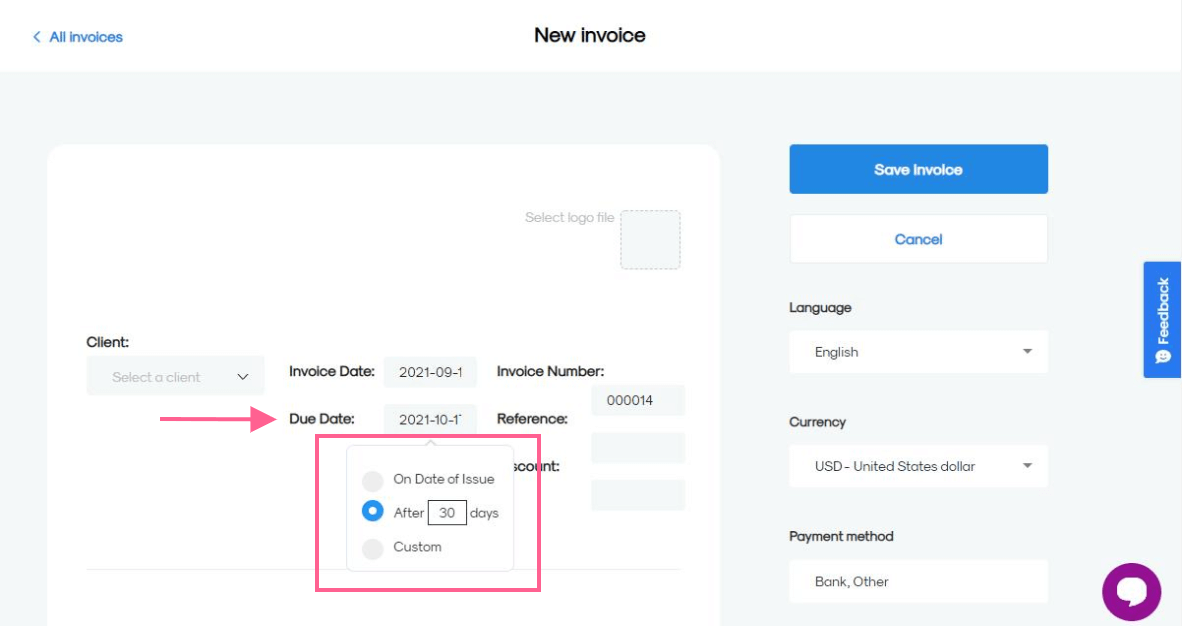 *You can customize your due date by choosing a specific date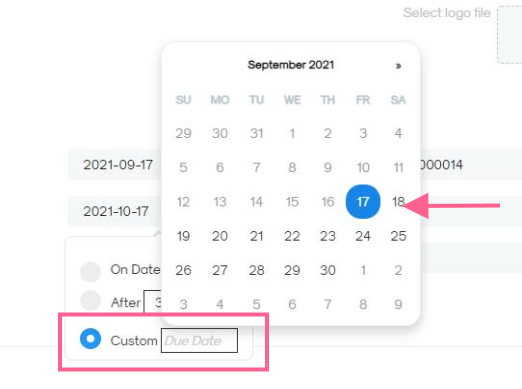 3. Click on the blue Save button and you'll be able to preview your invoice.
If you want to go back to the invoice, click on Edit in the right hand corner.