How can I create my first invoice?
How can I create my first invoice?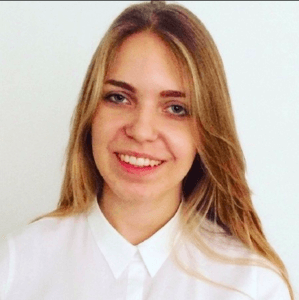 By Aleks Kowalczyk
updated about 1 year ago
After you've signed up for your InvoiceBerry online invoicing account you will need to create your first client and invoice.

1. Go to the Invoices page
2. Click on the green New Invoice button

3. In order to create a client click on New Client

4. Add your client's company name and e-mail address.
Optional: add further details about your client.
Then click on the green Save Client button.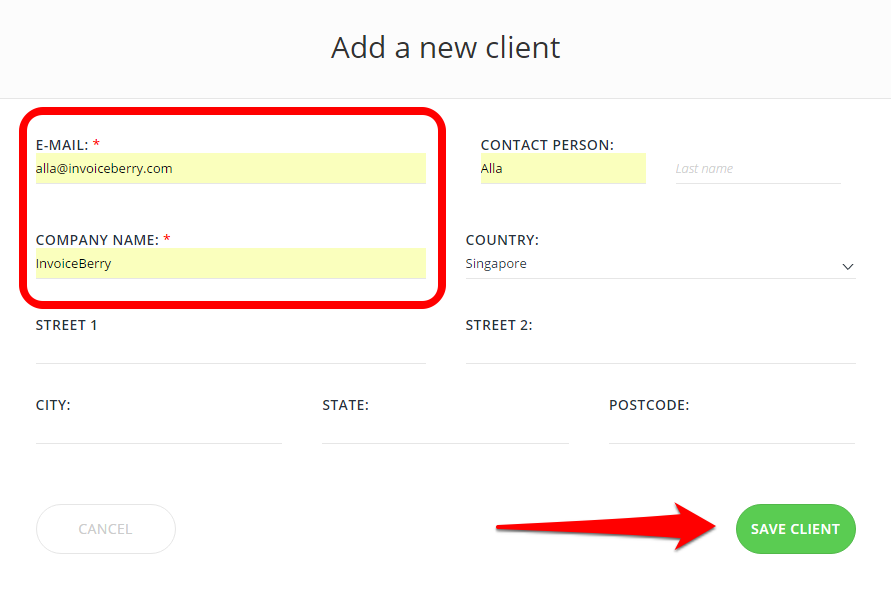 5. Select the date of issue. Optional: add the PO number and discount.

6. In order to create a new item click on New Item.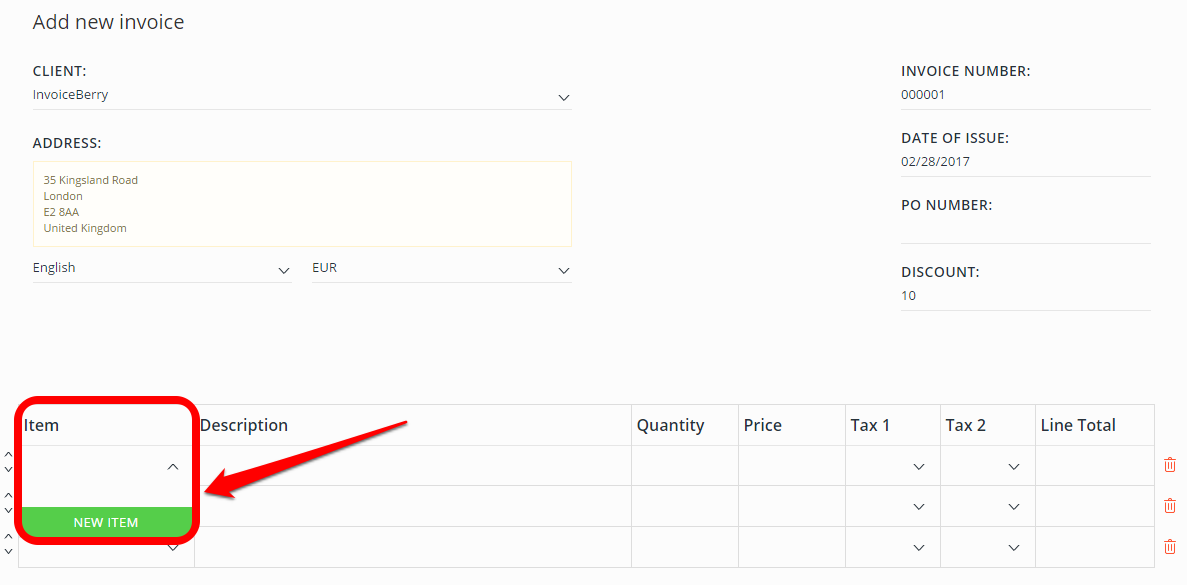 7. Add the item information then click on the green Save button.
Optional: add a description, price, quantity and tax information to the item description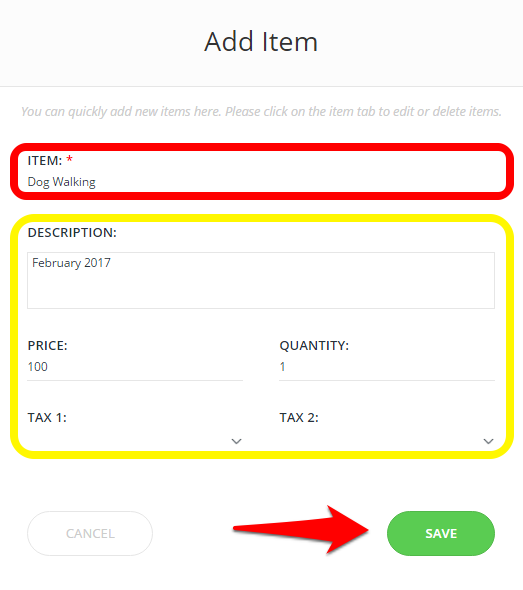 8. Add the description, quantity and price if you haven't already done so when setting up the item. Optional: add any taxes by clicking on New Tax

9. Add information to the Terms and Conditions section.
Optional: set default Terms and Conditions

10. Optional: add notes to your customer

11. Optional: add payment terms by ticking the box and specifying the number of days which your invoice has to be paid by.

12. Click on the green Save Invoice button.

Congratulations! You've now successfully created your first client, item and invoice in one go!
Did this answer your question?